Being new to Viberg, I was not sure what to expect out of these boots but they've quickly become my favorite pair in the month that I've had them. Sold as part of Cabourn's SS12 collection, the small details set these apart and they feel much more sturdy than others.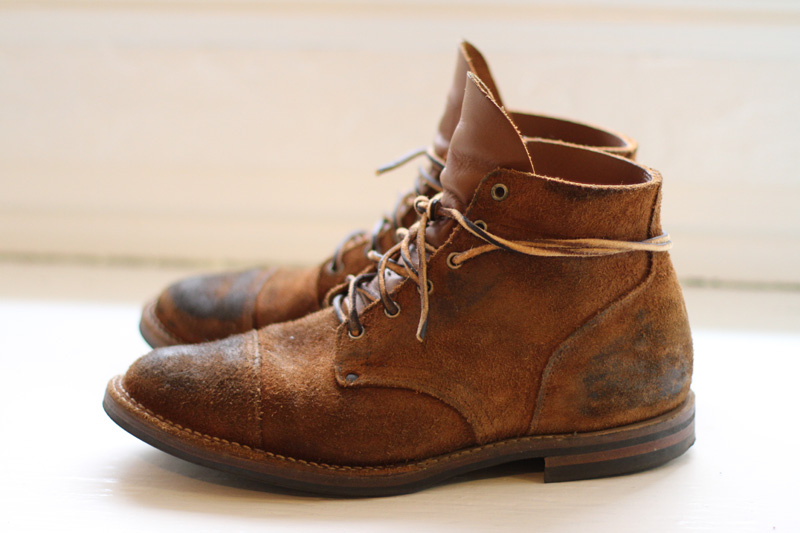 The leather laces are a nice touch and do not have to be pulled tight (regular fabric laces were provided as well though). The tongue is also stitched up along the sides of the suede uppers preventing it from slipping down, and is something I'd like to see other boot makers do.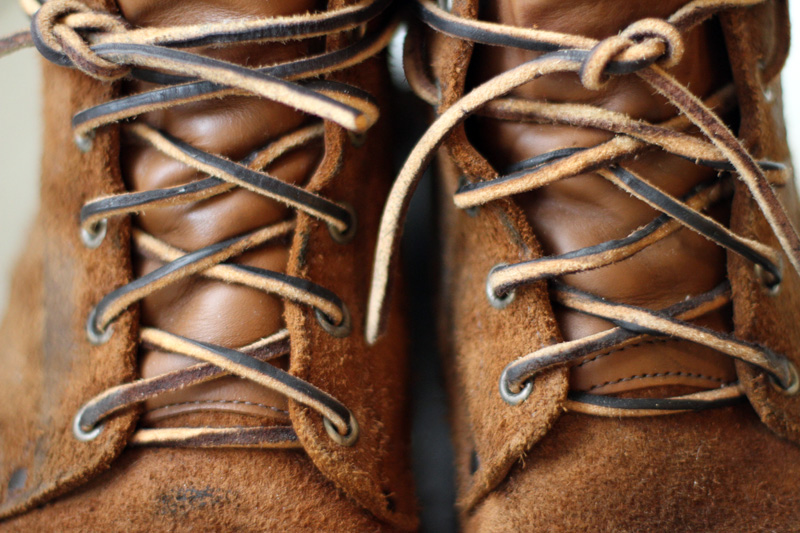 Tag view. Some of the nail work can be seen inside as well.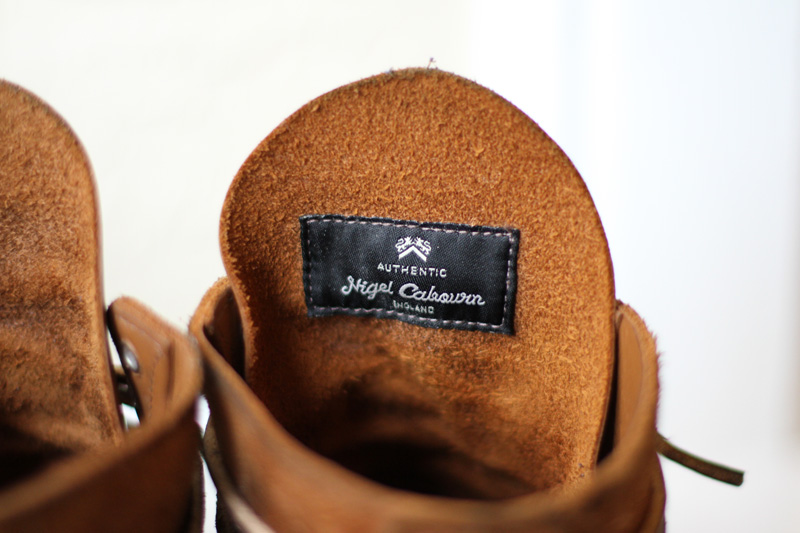 The pre-distressed thick suede leather and Dainite soles have done a great job in Seattle's weather, and I'm already looking forward to the new Apsley Cherry–Garrard boots that they're making for the Expedition collection. Viberg's blog has another preview (also here, and this one too) – hopefully they will be a bit easier to find this time around.
For further viewing and reading: