John Severson, founder of Surfer magazine, shares with LIFE magazine his views on work, success, and family in 1966.
"Each year when you go back to the surf, there is a certain amount of fear of the waves to conquer. Anyone who hasn't been on the waves in quite a while and says he's not afraid when he first returns is a liar."

"I had an attache case once and found that the more I kept it around, the more things I found to put in it and bring home from the office. So I put it away and get along just fine without it."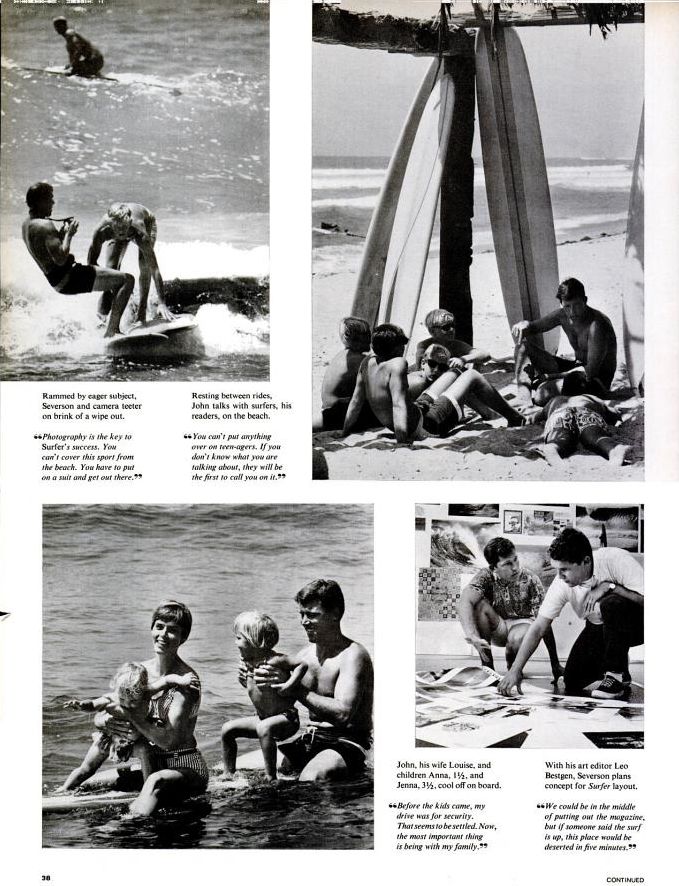 Source: LIFE. You can also see some of his artwork on surferart.com.