Not quite willing to buy one online yet, I instead stopped by Seattle's only hat store – Byrnie Utz Hats. It's been open since 1934 and the interior decor probably hasn't changed much since. Brands carried: Borsalino, Stetson, Dobbs, Christys, Scala, and many many more.
After about spending an hour in the store trying on and comparing panamas, I picked out one – a Stetson. (next post)

Panama hats in the front display window.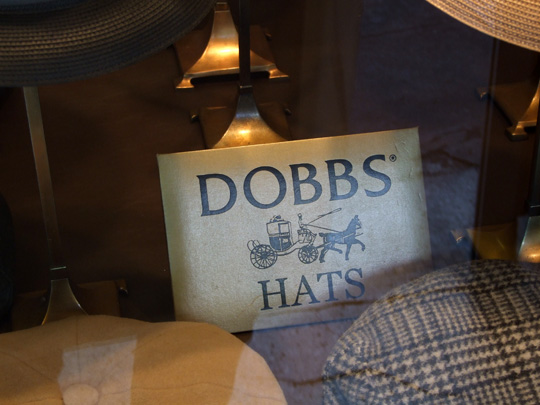 Straw cowboy hats. All of the walls are covered in wooden display cases that are as old as the store itself.

More panamas in the middle. They have a good assortment here in all price ranges (from $50 up to $450 or so for the finer ones).

There are so many hats in here that it can be difficult to move around in the store if there are too many people.

Stetson should really consider bringing back some of their old advertisements and posters for marketing.

Never steal a Stetson.
The staff is always very friendly and helpful – stop by if you ever happen to be in the area.
Byrnie Utz Hats
310 Union St
Seattle WA 98101
(206)623-0233