Maine Door (Siri's Pumpkin)

Read More »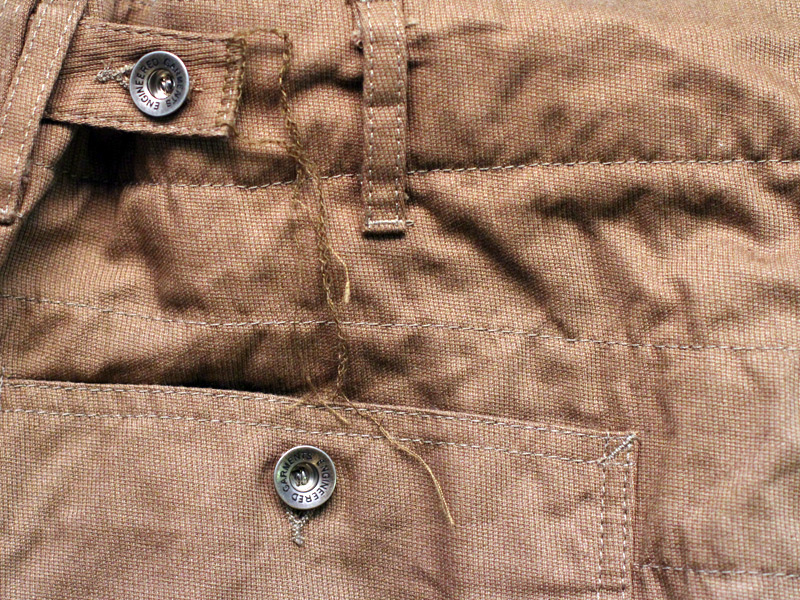 Top: Engineered Garments Desert pants with an updated pocket design. Below: Engineered Garments USN pants, which are great alternative to the Workaday fatigue pants if you find them too loose fitting.
Other good options this season include the half lined Cambridge trousers and the milsurplus styled ground crew pants.
Just received in time for autumn: quick release belts from the Worcestershire Leather Company. I was first introduced to these years ago when they were often featured prominently in the early collections from Engineered Garments, and they're now more commonly sold in Japan under other brand names.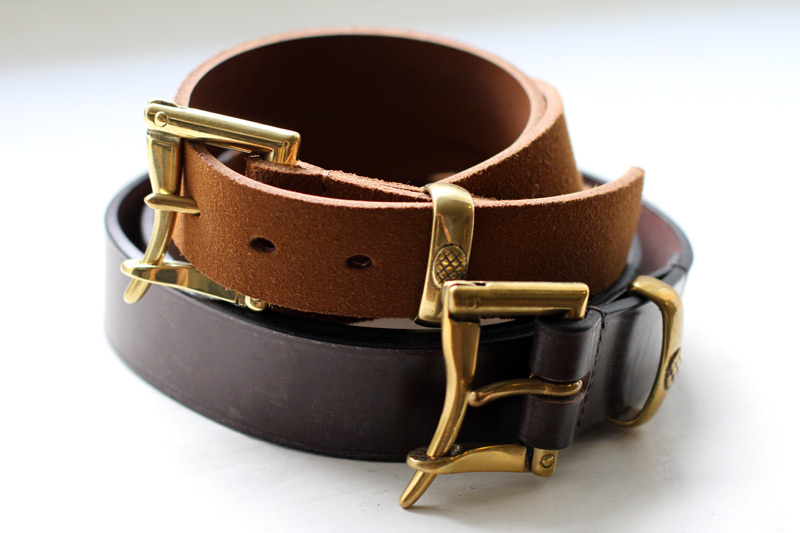 The suede and bridle leathers are fairly strong and among the nicest quality I've seen used for heavy duty belts like these (cheap bridle leather in particular is often too stiff and uncomfortable to break in). The unique hardware is also top notch, and the lesser imitations that occasionally show up on second hand markets can't be compared.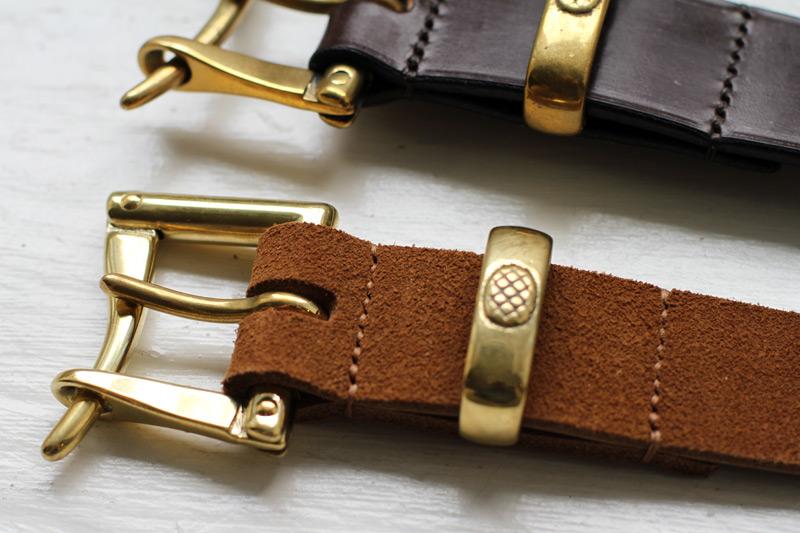 Prices range from £80-85, though you might find one for less on the studio stock sale page.
Authored by the men who run the Vintage Showroom in London, Vintage Menswear showcases the highlight pieces of their collection in three main sections: Sports & Leisure, Military, and Workwear. Items are nicely photographed with focus on details that make them unique, and the page layout is similar to the books from Rin Tanaka (who has largely defined this niche area of publishing) – however the authors here improve on the style by expanding a bit on the history of items shown, which is often the largest draw for enthusiasts.

It is also welcoming to see a collection with items sourced mostly from Europe rather than rural America (one can only look at so many pictures of old barn jackets, sweatshirts, and jeans), and it seems every few pages there is an example of a design that has been adopted by Nigel Cabourn or RRL. If you're interested in vintage clothing and history, this is another great resource to have around. Read More »
The lull in between seasons is a good time to inspect your clothing and accessories for things that can be repaired – when caught early, small holes, tears, and loose stitching can be easily fixed and extend the life of your items. In many cases, a needle and thread can get you pretty far, and even an inexpensive sewing machine can be handy for the more difficult tasks.
One such item of mine that I found in need of a fix was my Superior Labor Engineer bag. Despite lots of wear and tear over the past three years that I've had it, it's still in remarkable shape. The problem I found though, were small tears caused by abrasion in two spots near where the leather strap attaches to the brass o-rings. To fix this, I just simply sewed on small patches of denim.
Read More »
Frozen Planet
I finally had some free time to catch up on a few documentaries this last month and spent part of the past two weeks watching the Frozen Planet series, which was released to DVD and Blu-ray earlier this year. Its quality matches that of the Blue Planet and Planet Earth series, and I was happy to see lots of behind the scene footage included where the film crews must deal with hazardous issues like hurricane speed winds, leopard seals, and killer whales (in one scene a pack teams up against some crew members in a small boat and push a coordinated wave towards them – the same technique they used to also knock seals off ice flows).
Another bonus was an inside look at the new research stations that have been built in Antarctica, which look like they would be fun to work in.
Read More »
First published back in 2010, Still Life captures the preserved Antarctic huts left behind by the early explorers and Jane Ussher's artistic photography sets a respectful tone which lets you focus on details which could otherwise be missed in other resources. The book has been in the spotlight lately with the resurgence of interest in Polar exploration history, and most recently was featured prominently in Nigel Cabourn's Last Expedition exhibit for buyers and press.
Not to be missed, you can also now explore the insides of both huts and see many of the same objects shown in the book thanks to Google: Scott's Hut and Shackleton's Hut
Read More »
I've been shopping around online lately for fall knitwear options and just noticed that North Sea Clothing has updated its site recently with several new versions of its sweaters along with an "Engineer" model based on an older military design. The new releases are timely as I just pulled my favorite Expedition sweater out of storage in anticipation for the colder weather and it's still holding up strong.
The new "Marine" cable knit version of the Expedition, which I'm pretty enamored with:
Finding "Images D'Escalades" earlier this year led me to works by F.S. Smythe, a top mountaineer in his day who was also known for his wonderful writing and photography. Among his published books is "A Camera in the Hills," which is a collection of pictures he took during two expeditions to the British Hills and Swiss Alps between 1938 and 1939 – in addition to the photos, Smythe also discusses the technical details and composition behind each making it an excellent resource for those learning about landscape and mountaineering photography.

Read More »
Being new to Viberg, I was not sure what to expect out of these boots but they've quickly become my favorite pair in the month that I've had them. Sold as part of Cabourn's SS12 collection, the small details set these apart and they feel much more sturdy than others.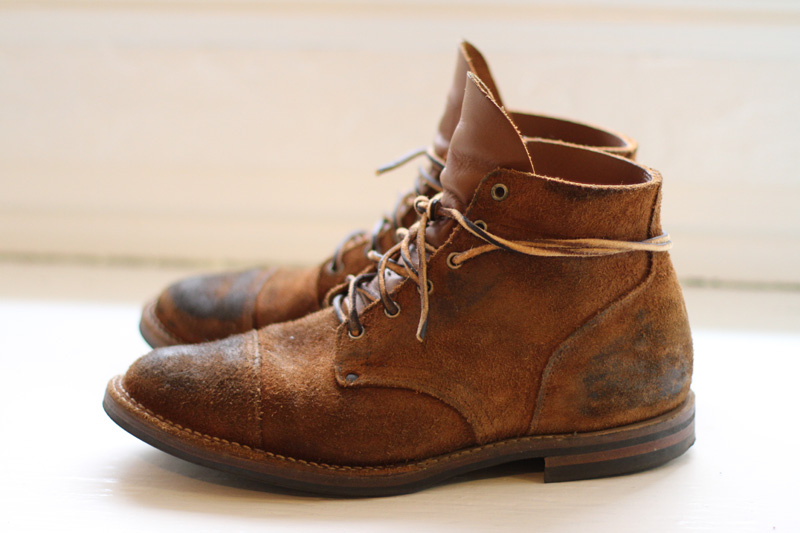 The leather laces are a nice touch and do not have to be pulled tight (regular fabric laces were provided as well though). The tongue is also stitched up along the sides of the suede uppers preventing it from slipping down, and is something I'd like to see other boot makers do.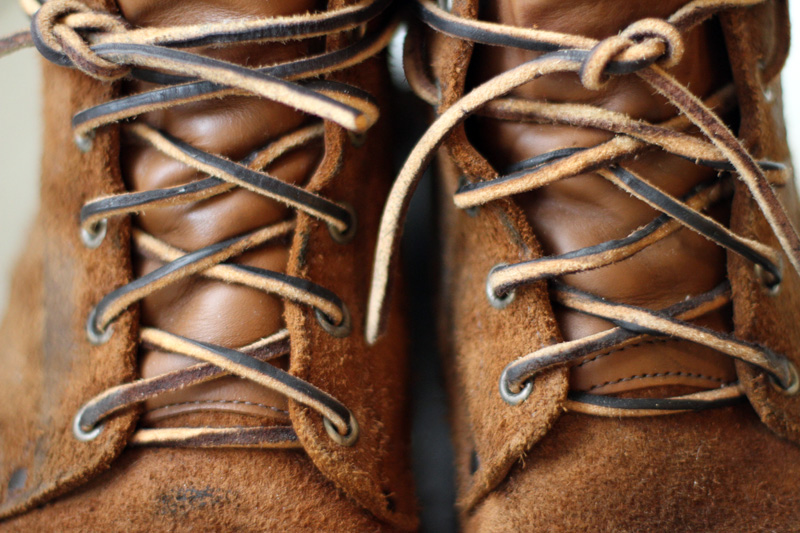 Tag view. Some of the nail work can be seen inside as well.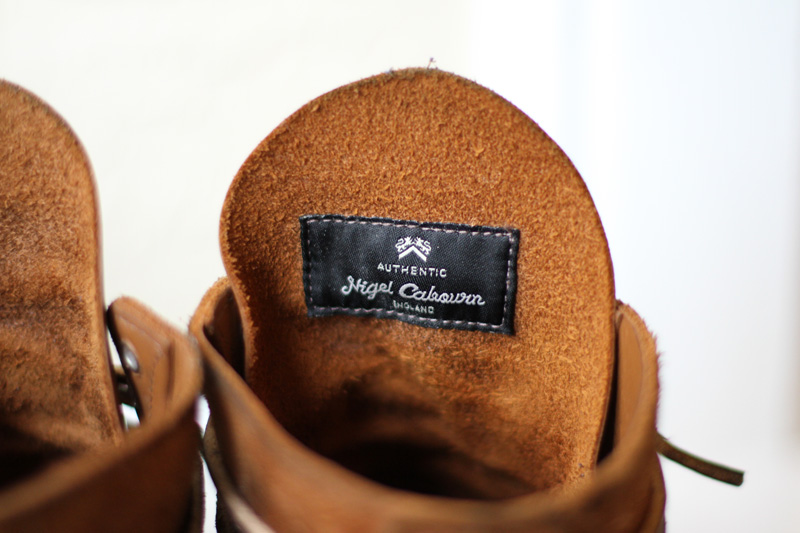 The pre-distressed thick suede leather and Dainite soles have done a great job in Seattle's weather, and I'm already looking forward to the new Apsley Cherry–Garrard boots that they're making for the Expedition collection. Viberg's blog has another preview (also here, and this one too) – hopefully they will be a bit easier to find this time around.
For further viewing and reading: